ANIMATED POSTERS 2020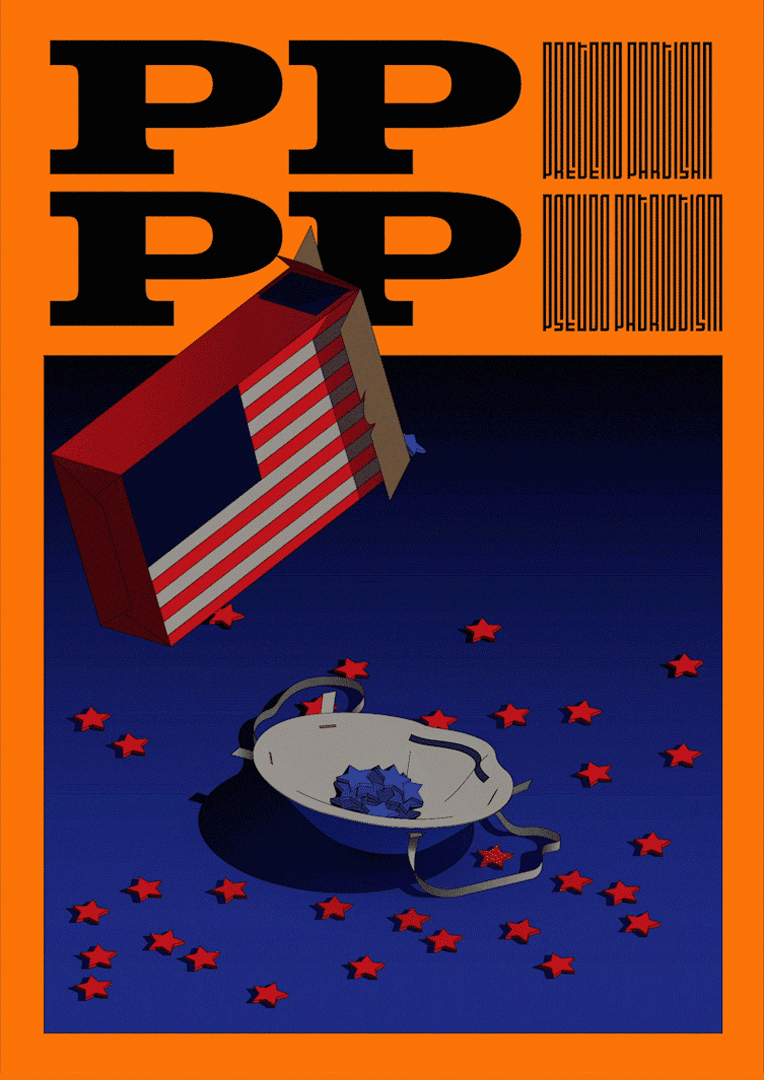 September, 2020
"A Piece of the Cake We Helped Bake"
(digital illustration & animation)
Inspired by an article detailing how the
V&A
Museum acquired a portion of the now demolished Robin Hood Gardens estate for preservation in their collection. I find the debate surrounding brutalism, social housing and this gesture by the museum very interesting. I went about designing an animated poster as if they planned to showcase this part of their collection in a London exhibition exploring this discussion.
October, 2020

"Pretend Partisan Pseudo Patriotism"

(digital illustration & animation)

Imagery inspired by the U.S. political climate amid the CoronaVirus pandemic and how the face mask is now a political symbol individual states either do or dont have affiliation with.